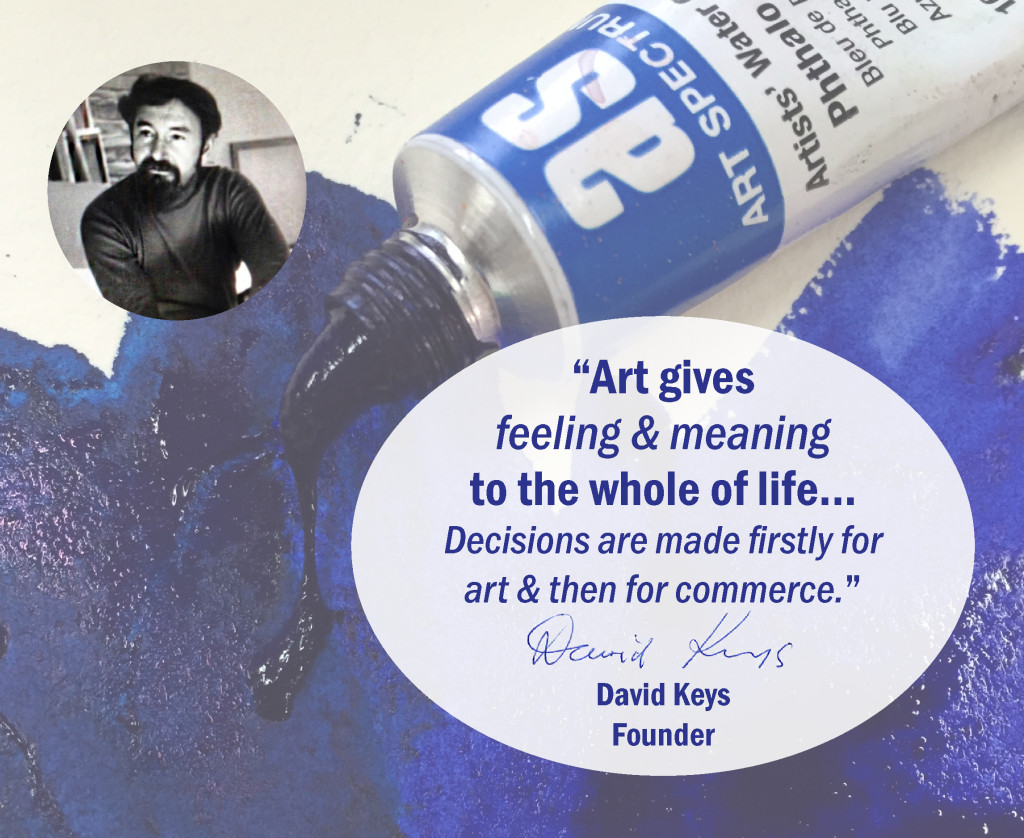 Founded in Melbourne by David Keys Snr, an artist and RMIT lecturer, Art Spectrum® has grown to be the leading Fine Art brand in Australia, manufacturing Oil Colours, Watercolours, Gouache, Pastels, Inks, Primers, Mediums, Varnishes and Solvents. We are renowned for our unique Australian colours and our traditional European methods.
Art Spectrum® also has a comprehensive range of supporting products that complement any artists' requirements which include the world's first pastel surface paper Colourfix™, canvas and stretcher bars, papers and pads, brushes, painting and palette knives.
It originated as a co-op run by a group of local painters who sourced knowledge and machinery required to produce materials that would meet the needs of the local art community.
Art Spectrum® is 100% Australian made and family owned with the strong artistic philosophy – carried on by David's son, David and his partner Tamara.